Exactly the location I wanted, with exactly the living space I was looking for.
Full Profile
Joel was fantastic to work with. Always answered the phone promptly and goes beyond the call of duty. Joel is very knowledgeable and ready with answers or would know where to turn to.
Full Profile
Serendipity really. I was looking for an appraiser, and one who was too busy to help me recommended Joel. Then he became my real estate agent too.
Full Profile
I had worked with Joel in his appraisal business. He was always thorough, accurate, on time and extremely knowledgeable. I knew I would be in good hands with him as my agent.
Full Profile
I love the area and my house itself. It was the first time I moved away from my parents and I love it.
Full Profile
This is our Dream Home! We have moved back to our roots & have better schools for our children to attend & better influences within the community.
Full Profile
For An Affordable Home Appraisal in Utah - Contact ExcelAppraise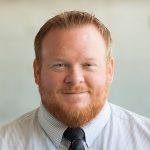 (801)-882-2292
9561 S 700 E #201
Sandy, UT 84070
Get in touch with one of our Utah appraisers anytime for help buying or selling properties throughout the state. We'll always follow up right away!