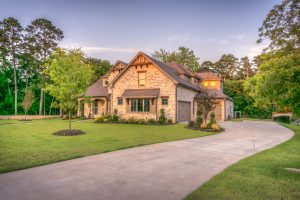 Good appraisals can work for anyone. Whether you're a homeowner, a buyer or a seller, you can get residential appraisal services in Utah whenever you feel that you need to reassess the value of your house. This is something that is done during any transaction because getting a residential appraisal in Utah is an integral part of the buying and selling process of your home.
What Are Residential Appraisals?
A good place to start is with a basic definition of what home appraisals are. They are the intense process of evaluating the overall value of your home. A home appraiser will look at the interior and exterior to check for anything that could adversely affect the value of your home. They will perform a thorough inspection of the property and check for any damages or needed repairs such as plumbing or electricity. They will assess your home's foundation to see if it's safe, sturdy, and without any cracks or holes. Additionally, they will survey similar properties in your area to help you determine the value of your home prior to determining a sale price. A standard questionnaire will be used to complete the process.
Good appraisals should be a professional assessment. The main idea is to offer an unbiased evaluation without regards to any form of self-interest on behalf of the appraiser. In short, there can be no form of financial interest that serves the appraiser, meaning that they cannot try and seek any money for themselves other than what they are already being paid.
Why Do You Need A Residential Appraisal in Utah?
Residential appraisals in Utah are typically ordered by a bank for any number of reasons. One of the most common reasons to order one when the property is in transition, that is, whether or not the owner wants to buy or sell.
It is usually a bank or a home mortgage lender who orders one for a home. Other reasons residential appraisal services in Utah are needed is when a bank suspects that a homeowner is borrowing too much money. The role of residential appraisals is to protect banks and lenders from any financial losses that may occur. When banks or lenders order these services, they typically have the owner pay the fees. Residential appraisal services in Utah are usually ordered when there is an interest in buying the home. Appraisals are done as an initial step towards the closing process and are a part of closing fees during a transaction.
Residential Appraisals in Utah: The Process
Getting appraised is a long and arduous process for lenders and homeowners. They usually take time and require a good hard look at the general upkeep of your home and any repairs that may be needed. There are three types of clients who benefit from them: buyers, sellers, and homeowners who are looking to refinance their home for any number of reasons.
There are several items that a professional appraiser will look for during the entire process. They are:
The location or area of the property.

A blueprint of the exterior of the home.

Front and back photos, along with the photos of the street it's located on.

Photos of similar properties in the same area.
The location of a home matters during the process. Areas where crime has risen greatly affect property values in that they cause them to plummet, which affects the sale of your home. The appraiser will need to take photos of other similar homes in your area in order to get a good price comparison. These should be compared to front and back photos of the property that's being sold. A good blueprint of the property is an excellent start.
Residential Home Buyers In Utah
Anyone looking to buy a home, whether it's for the first time or not, will need to get the property appraised as part of the first few steps. Prior to the process, a contract price is set which determines how much a buyer must be willing to pay for the house. When the appraiser inspects the home, the property value is determined. This value can meet or exceed the contract price. But if the value falls anywhere below it, then the sale could be delayed. During that time, repairs can be made. Once done, then the property will be reappraised and the transaction will proceed as scheduled.
In other scenarios, getting appraised can alter the home buying process for both the seller and the buyer. This happens when the value of a home falls below its original market price. The buyer will see this as an opportunity to negotiate the price to a lower level. This is especially helpful since banks are reluctant to offer a loan that exceeds the value of the property. Most sellers are hesitant to accept a lesser bid than the original, but if the buyer is willing to keep negotiating, then they have a chance to buy a home at a reasonable price. In some cases, getting it reappraised by a different professional can help, especially in cases where buyers and sellers have not yet reached a price agreement. This is where a second opinion can come handy.
Residential Home Sellers In Utah
Getting a home appraised also benefits sellers. If you're a seller, having a good appraiser on board can help you determine a fair price and put the home on the market. It's important to know that most buyers will require them as an important part of the home buying process. Most people looking to buy a home want to know if they are getting their money's worth, and that includes knowing everything there is to know about its value. This is the most important factor prior to selling a home. It can help those whose home values have decreased due to foreclosures and declining property values. 
Good appraisals can help you determine your home's worth and compare it with the others in the neighborhood. This is known as a sales comparison approach, which is done for older or existing homes. An appraiser will examine similar properties in your area with shared features in order to help you set a market price for your property. This may include photos of these properties and the area surrounding them.
Refinancing Your Current Residential Home
If you want to refinance your home, you will need to get it professionally appraised. This will help you in obtaining another mortgage as needed. One of the things to remember is that your home will need to be appraised at a value that is on or above the amount you're looking to refinance. This must be done in order for your loan to be approved by the bank or the lender.
Contact Us For Residential Appraisal Services In Utah 
Getting your home evaluated and appraised can be a big deal, whether you're buying, selling, or refinancing. If you are buying a home for the very first time, you should get to know the basics of getting it appraised. The one key idea to remember is this: a snag in the buying or selling process can happen when the value of your home is lower than expected. In this case, getting a second opinion from another appraiser will help. If you're interested in a free quote, give us a call today at 1-801-882-2292!