Mandi lives in Sandy with her husband, Joel, and their two kids. She has been working with ExcelAppraise since 2006, and is a Certified Residential Appraiser. She went to school at LDS Business College, and has an Associate's Degree in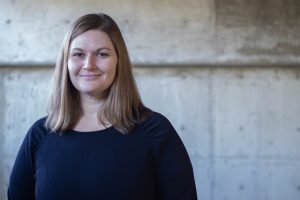 Financial/Managerial Accounting.
Her favorite thing about being an Appraiser is the opportunity to see so many different homes, floorplans, designs, and furnishings. There is always something new out there that you have not seen before, and she loves getting to see it all. Mandi also enjoys following the market and seeing the effect different factors have on the market. In her free time, she enjoys spending time with her kids and husband, hiking, playing basketball and volleyball, and traveling.