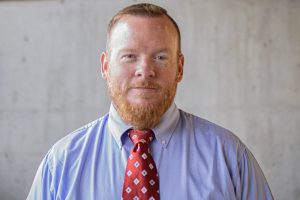 A native of Utah County, Joel moved to Salt Lake County in 2001, and has lived in Sandy, UT since 2007. During his time at LDS Business College as an accounting major, Joel was presented with the opportunity to become a residential appraiser, and in 2006 ExcelAppraise was incorporated.
Joel studied Information Technology at Mountainland Applied Technology Center (MSCE 2000), Accounting at LDS Business College, and is currently enrolled at Utah Valley University studying Political Science. Since becoming an appraiser Joel has developed and instructed several continuing education courses for appraisers and real estate agents on topics ranging from technology in the appraisal field, governmental compliance, onsite appraisal methodology, and general appraisal education for realtors. Joel has served on several local appraisal boards, including as president of the Utah Coalition of Appraisers (formerly United Appraisers of Utah), and as a board member for the Utah Association of Appraisers. Joel currently sits on the Community Development Block Grant Committee for the city of Sandy, advising on the distribution of federal grants to be used in Sandy. Joel was also asked to participate with the Sandy City Steering Committee that is guiding the development of a new master plan for Sandy City. Joel sits on the Family Services Committee for the Salt Lake Habitat For Humanity, as well as the Loan Services Committee for HFHSL.
"My favorite part of this career is meeting real people in their homes. It feels like an education every day to see how real families live. Many times when an appraiser is called to a home there are critical situations, and seeing how people and families interact has been a gift to me. I also really enjoy meeting the different types of animals that people have, especially dogs. Animals are an amazing gift of happiness."
Joel lives with his wife and three children in Sandy, and is intensely focused on local and national politics. When not working Joel spends every extra minute with his family. The Frosts enjoy hiking all around Utah, going to local concerts and events, and participating in the local cuisine.